Secure Your Network With Techtwins Technologies
Our layered Network Security Monitoring Approach.
Avoid the risk of unexpected downtime, slow network response, and network intrusion with our unique layered approach to security. We monitor your network using real-time threat-intelligence feeds from the government and private sector, insights already in use by some of the most secure environments including the United States Department of Homeland Security. And we delve beyond 24x7 threat detection and security log monitoring to include security operations center (SOC) services and threat blocking by certified security analysts.
While some services stop once they alert you, our security analysts investigate and prioritize threats to determine if action is even warranted. If it is, we then take action on your behalf, blocking in-progress incidents to minimize response time and damage potential while keeping you focused on core business functions.
Gain a higher level of network system monitoring to secure client and patient records, financials, classified and internal data, personally identifiable information, and other electronic assets—ensuring compliance with leading regulations including PCI, SOX, GLBA, HIPAA, FACTA, NIST 800-53, and FERPA.
Our Turnkey Network Protection.
Work with a trusted Managed Security Services Provider (MSSP) able to begin protecting your network in just a few hours, with no equipment installation required. Back your organization with industry leading expertise and actionable security intelligence from day one along with real-time threat monitoring, compliance reporting, and response assistance.
We put you in control, giving you the ability to view and monitor your environment in real time within your secure online portal. View advanced analytics, retrieve logs, and run any of our 300+ pre-designed reports, each fully customizable to suit your industry and environment. Discover more efficient and effective network security monitoring with a full data archive to support audits plus an easy to understand, high level overview that shows you exactly what's happening at any given time.
The largest number of breaches in 2017 was from Hacking Incidents. Many could have been prevented with 24x7 monitoring and blocking by security analysts.
Data Breaches by Type (PrivacyRights.org)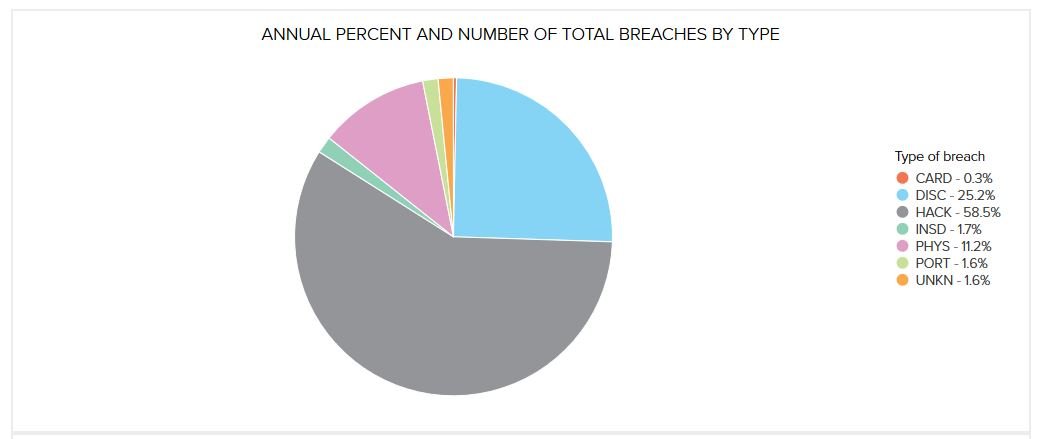 For Information Contact
+91 789 104 5100 (WhatsApp)
+243 910 585 179
LET'S TAKE THE FIRST STEP NOW!
Request a Free Quote Now
Future Ready Apps & Digital Experience With Cloud Development Solutions, Web, BOTS & Artificial Intelligence!